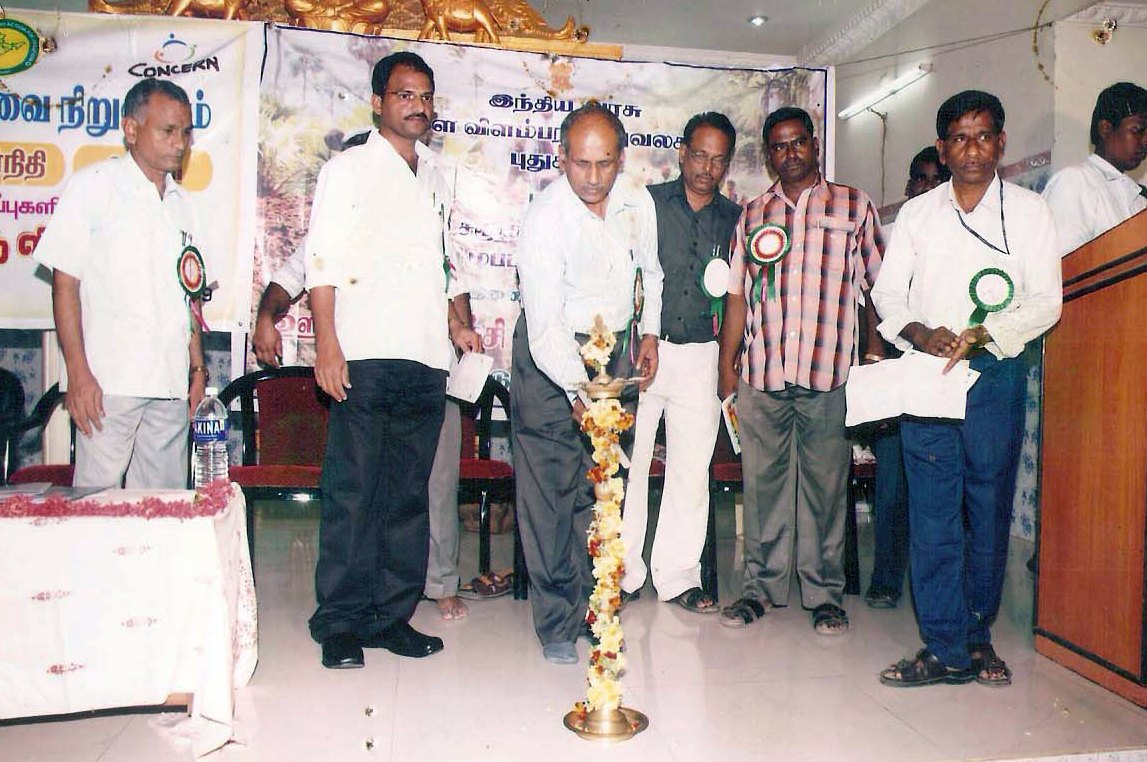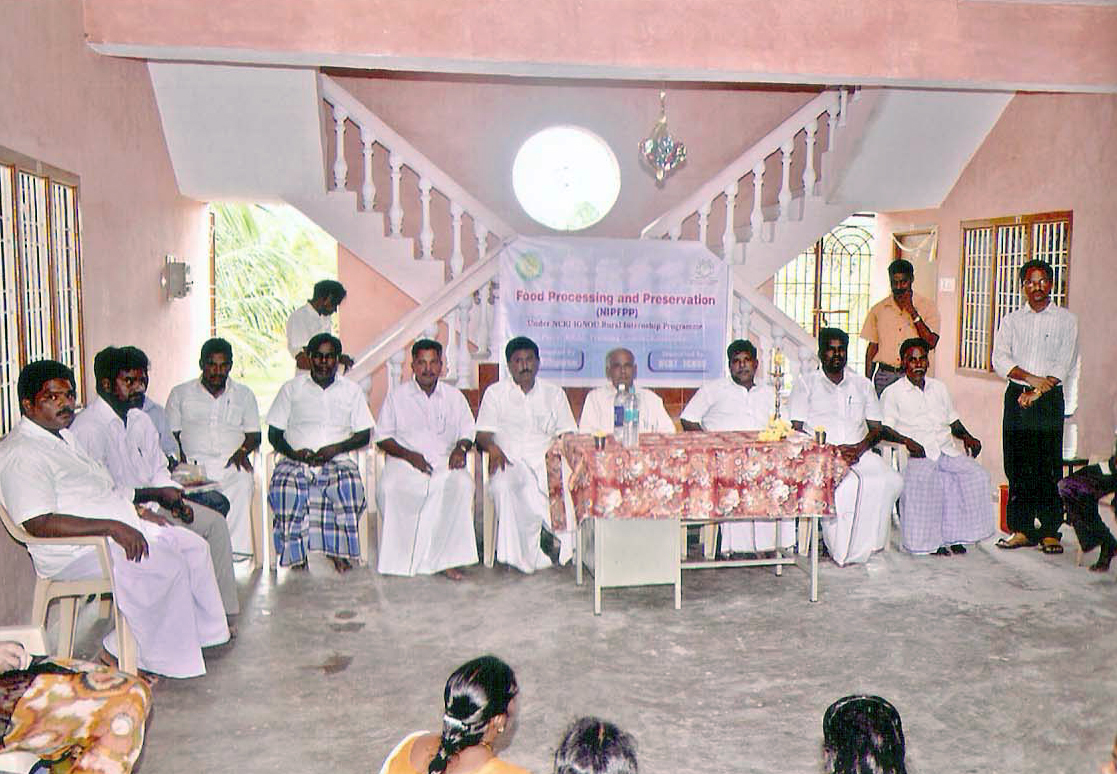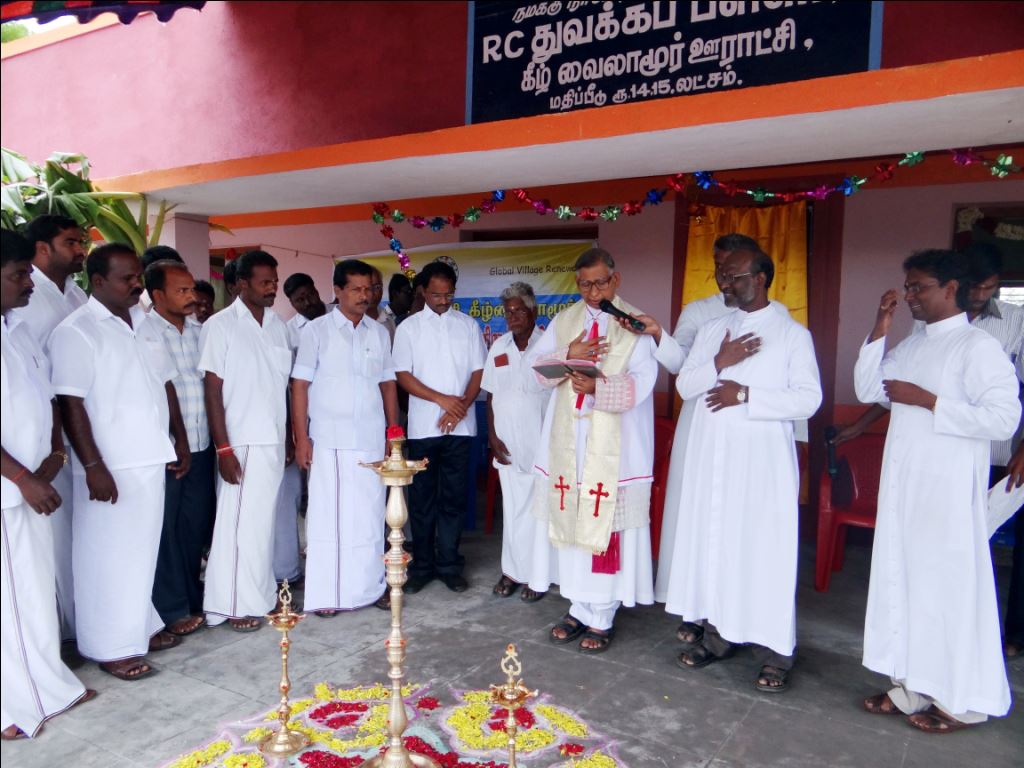 Foundation of REAL Non-Formal Literacy Training Youth Empowerment
Foundation
Lawrence Arumainathan is the founder and the original Director of REAL (Rural Education and Action for Liberation) and still serves on the Board of Directors as operational President. After completing his higher secondary education in 1984, Lawrence became involved in social action programs to satisfy the basic needs of people.
Based on Lawrence´s insight and concern with the underlying problems and challenges facing the marginalized, excluded and poorest members of society, he decided in 1989 to form an organization to be called "Rural Education and Action for Liberation (REAL)".
At that time, the communities need received no support from government or non-governmental agencies, a situation that has not changed very much today. The core concern was always concentrated on the most backwards women and children who were uncared for an unnoticed.
The REAL team designed and offered services to the neglected, marginalized, exploited and illiterate rural poor people in order to free the, from the clutches of poverty, ignorance, ill-health and social suppression.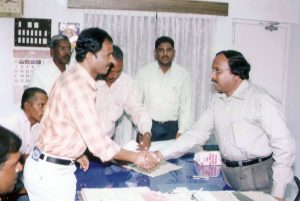 Non-Formal Literacy Training
At the initial stage of operation, REAL promoted literacy development in the 7 villages of Vikravandy Block and awareness building about the importance of education. At the time REAL faced a lot of struggles and threats from landlords who tried to stop the awareness campaigns and other community interventions.
REAL proceeded to take further steps to achieve the objective of promoting education in the community, covering about 500 people in this first instance with the support of Tamil Nadu State Resource Centers for non-formal and adult education. It is a core principle of REAL that education empowers the local people to be able to advocate on their own behalf for recognition, rights and benefits from duty bears.
Youth Empowerment
From 1990, REAL has stressed its focus on youth because young people are the ones who will see the long-term consequences of today´s decisions and actions. At this early stage REAL began its work to build capacity of youth to undertake social activist actions in their native villages. The team organized camps at colleges and provided support of village development programs like cleaning and promoting cleanliness, health and hygienic practices for the villagers. The objectives were not only to achieve immediate, practical improvements in the quality of life in the village, but also to instill in the youth a lifelong commitment toward community service.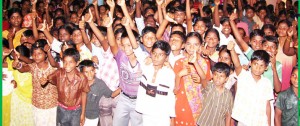 Formation of Women Self Help Groups
The women in 30 villages scattered in Vikravandy, Vallam, Kanai and Mailam blocks were formed as groups. In order to support the rural women in such an elevated status, REAL provided training to the women´s groups to analyze social issues, problem solving, trouble shooting, leadership, management ability, linkages and mobilizing skills. Linkages were also established with banks and other institutions that woul ensure sustainability of the groups.
This marked the beginning of REAL`s many Women Self Help Groups (SHG).
Dairy Development Programmes
REAL micro credit lending program enables rural women to start their own business by providing start up loans as well as training and support, combining much needed capital with skills required for success. Loan terms are rigorous and a structure of co-operation and accountability encourages the borrowers to identify and work toward term goals.
In 1997, the dairy business was identified as a good economic activity for rural development in Vikravandy region. It does not need high technological experience. For a rural family impose a burden or high coast. Through bank linkages REAL offered milch cows to the members of Annai Theresa Women Jeevan Cooperatives. In addition, extensive training was given in dairy management along with free veterinary camps to support good animal maintenance. The resulting increase in milk production has relieved poverty for many participating families.
Early Childhood Care and Development
 REAL realized that there was deprivation among children who do not have proper facilities to read their daily lessons at home, as most of them are thatched and hut houses with mud-walled structures and no lighting facilities. As there was no appropriate environment for learning at home, REAL initiated the program of evening coaching centres to support these children to improve their learning in a facilitating environment.
This program has gradually developed self-confidence, self-reliance and self-esteem among the students.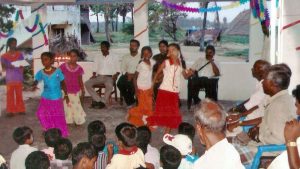 Formation of Self Help Groups in Cuddalore District
Kattumannarkoil Block was identified as the least developed block in Cuddalore district, often ignored by State agencies, and most of the welfare schemes do not reach the village communities. REAL intervened in this village with the support of Tamil Nadu Development for Women Corporation.
Self Help Groups (SHGs) were formed to socially and economically empower the poor and disadvantaged women. The SHGs gained knowledge and skills in various dimensions and acquire control over lives through Income Generation Activities.
Empowerment of Rural Women under Total Rural Sanitation Programme
In 15 villages of Kattumanna Koil Region Individual toilets for households and schools were constructed with the support of Water Aid, London. Other families were motivated to adopt the hygienic measures.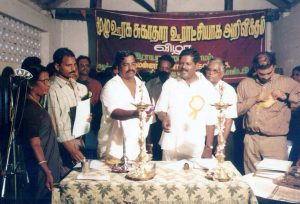 Tsunami – Relief and Rehabilitation Programme
 After the Tsunami Disaster in 2004 – 05, REAL became a leader in the relief, rehabilitation, livelihood and housing programmes in the tsunami affected villages. This included various programmes for the children, fisher, folk and women to support economic development, community livelihood and housing in Marakanam and Vanur Blocks of Villupuram District. With the support of several donor agencies, REAL undertook support on various levels.
Flood Housing support (NISHA)
 In 10 villages in Kattumannar Koil Region REAL enabled the communities to construct 86 houses with hollow blocks, 75 houses with mud blocks and 343 houses with country bricks.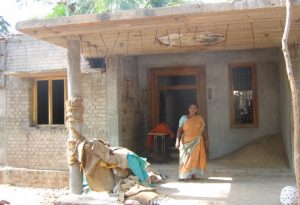 Extension of Service Areas to Pondicherry, Trichy and Kalvaryan Hills
 In 2008, REAL extended its service operations to Pondicherry and Trichy Region for the purpose of creating awareness on health care among the targeted community of families, school children and seniors living in a number of villages.
Kajvarayan Hills in Villupuram district is one of the highly concentrated tribal community areas in India with no avenue for the educational development of the tribal children. REAL organised tuition centres in the evening to promote literacy, supported women to get involved in the milch animal business and supported cashew worker through the implementation of a cashew processing unit.
Child Labour Eradication Project
In Kattumannar Koil Region teachers were trained on qualitative teaching, innovative methodologies, child rights and friendly education system. The children Parliaments and Eco Clubs are strengthened for development. Furthermore the Parent Teacher Association are effectively functioning to monitor the children activities.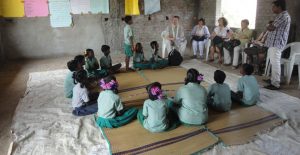 Thane Cyclone – Relief and Rehabilitation Measures
Cyclone Thane made landfall on 30 December 2011, the storm left a lot of destruction.
REAL, along with its partners and donor agencies provided shelter centres, food shelters, clothing and educational suppliers to several thousand victims in the region, REAL identified the most affected Dalits and destitute families in these villages and constructed 449 houses in 6 villages of Cuddalore Block.
Chennai Flood
Tamil Nadu experienced the worst floods in a century, with 60% of its capital city Chennai submerged.
REAL in partnership with several leading national and international humanitarian agencies distributed immediate relief materials of both food and non-food items to the worst flood-affected families.
'Child Friendly Space' (CFS) was established in locations of Chennai slums. This gave the children some relief from the stress and confinement of their flooded home areas.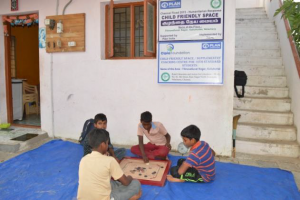 Sanitation Programme
REAL established two full-fledged prefabricated latrine production cum sales unit at Koonimedu and Kattumannar Koil.
It is an innovative and low cost technology and replicable anywhere.
SHG members, youths, school children, PRI leaders and villagers were sensitized about the importance of sanitation, hygiene and toilet use.