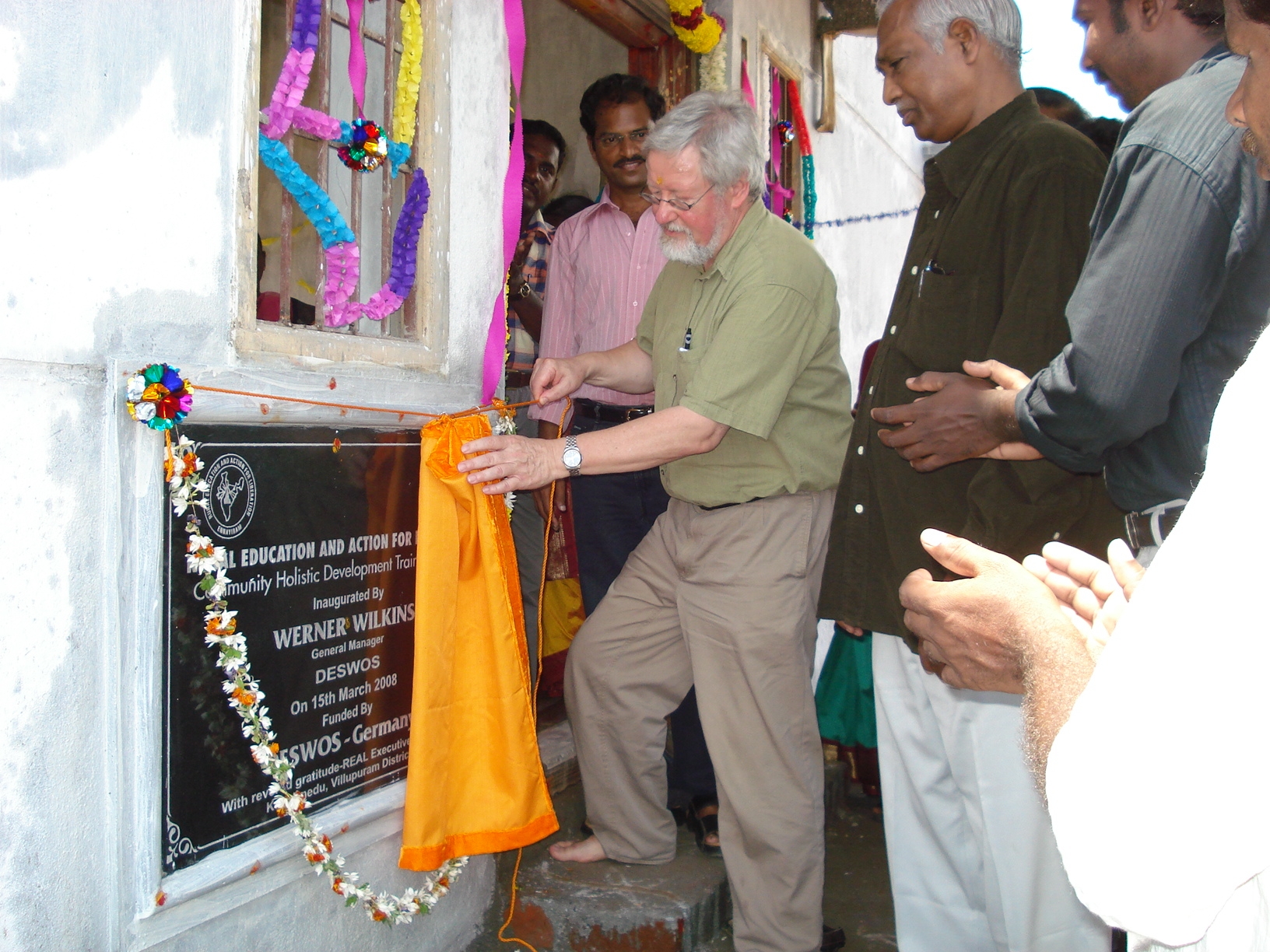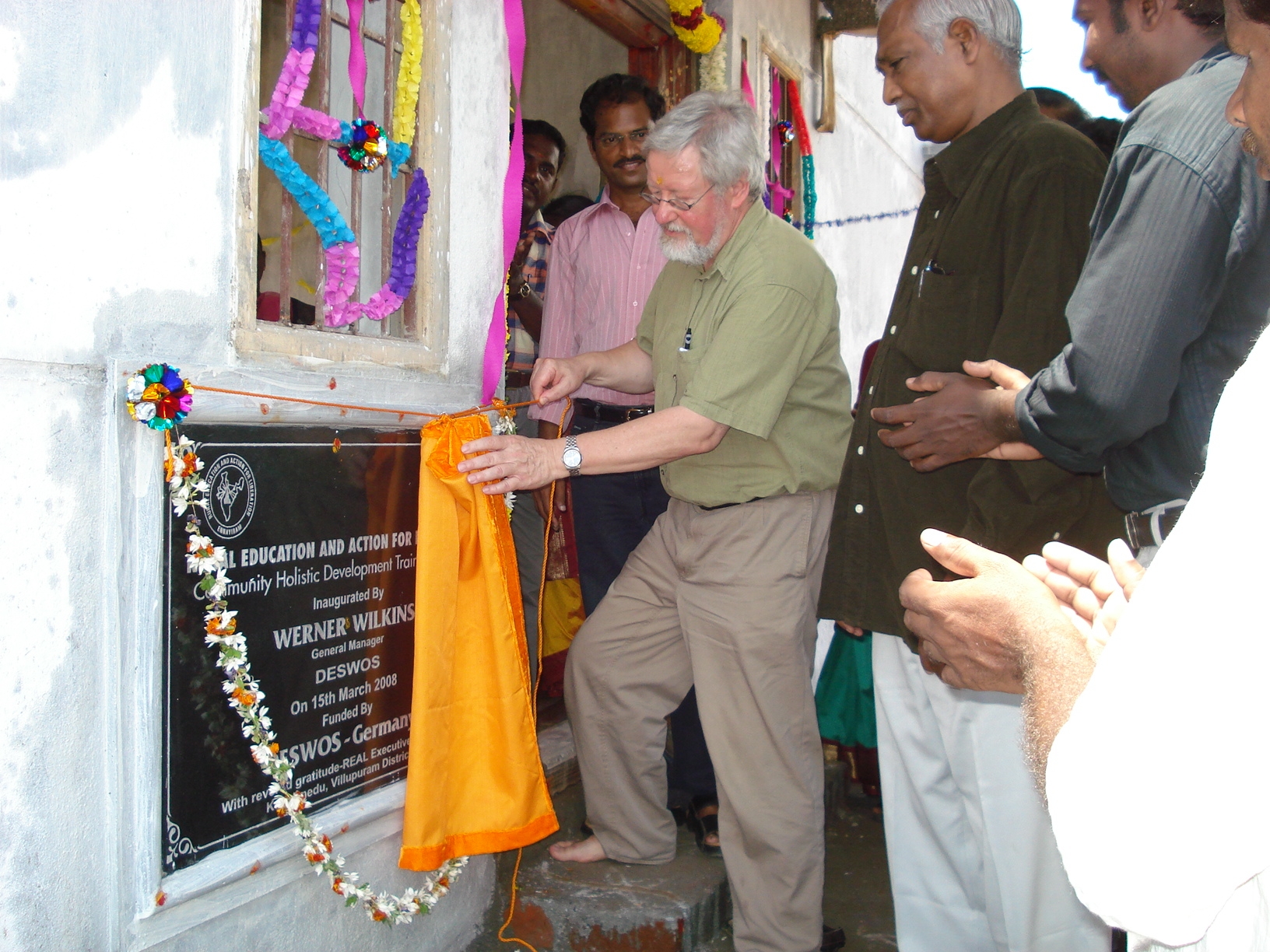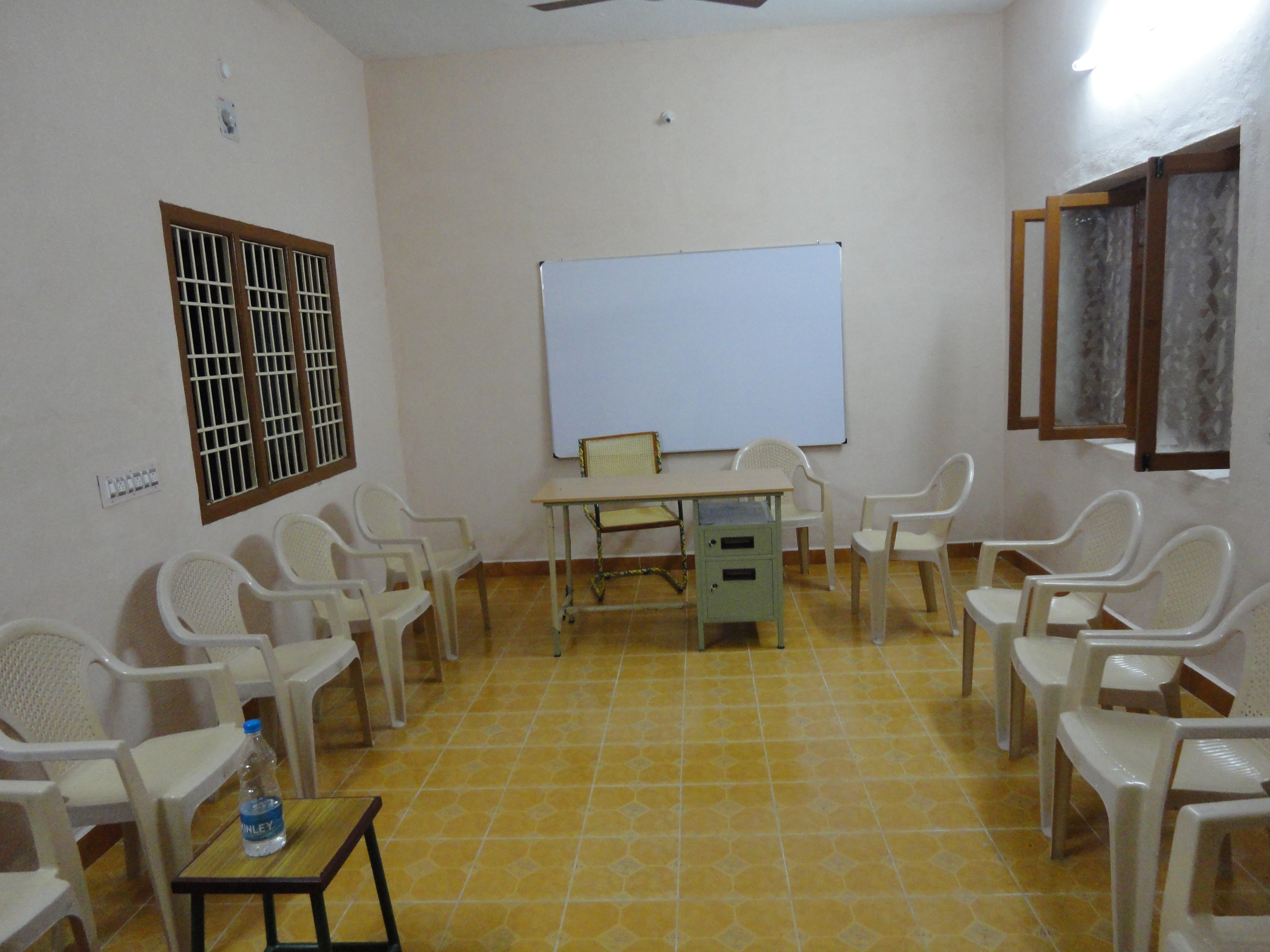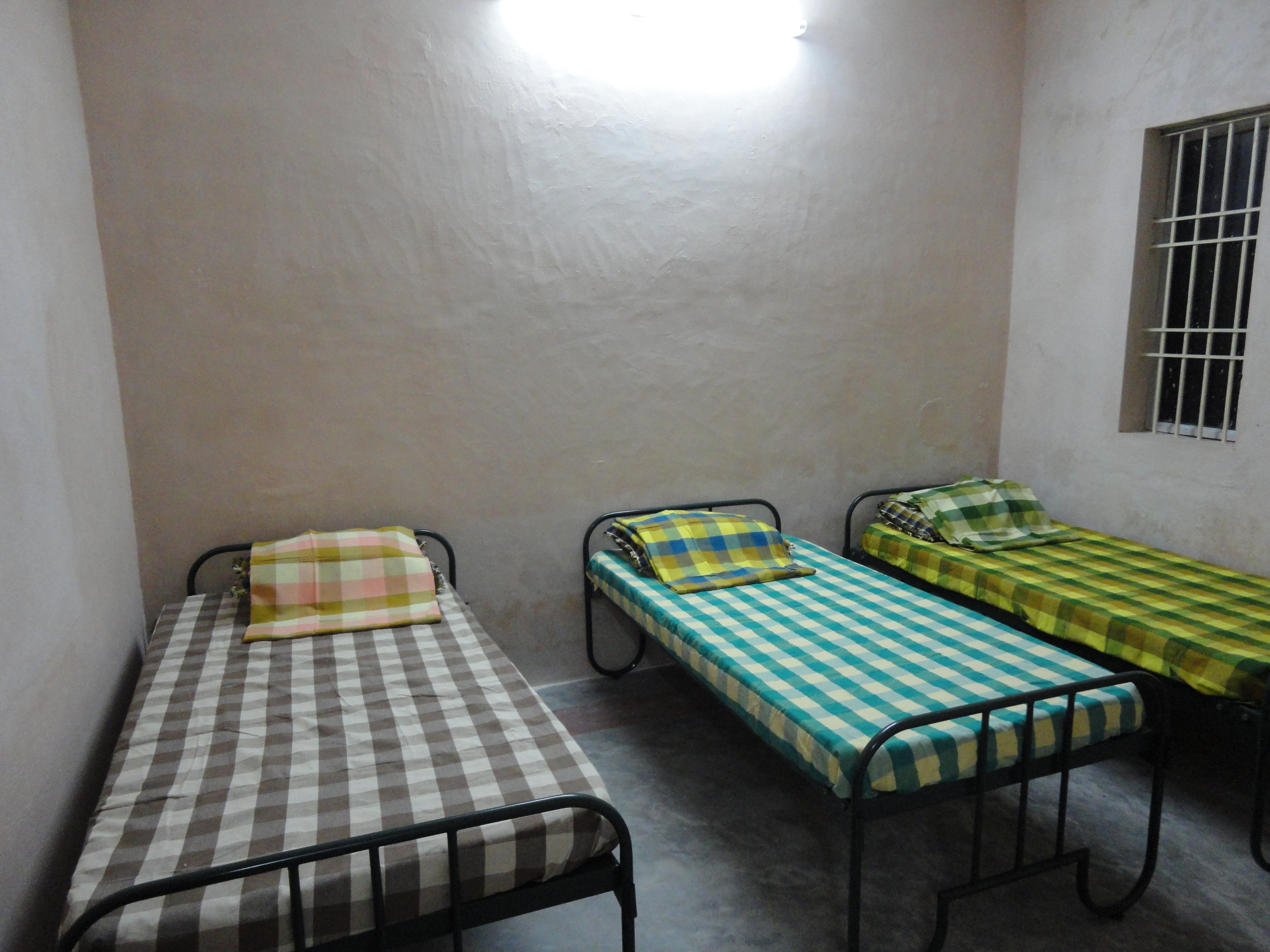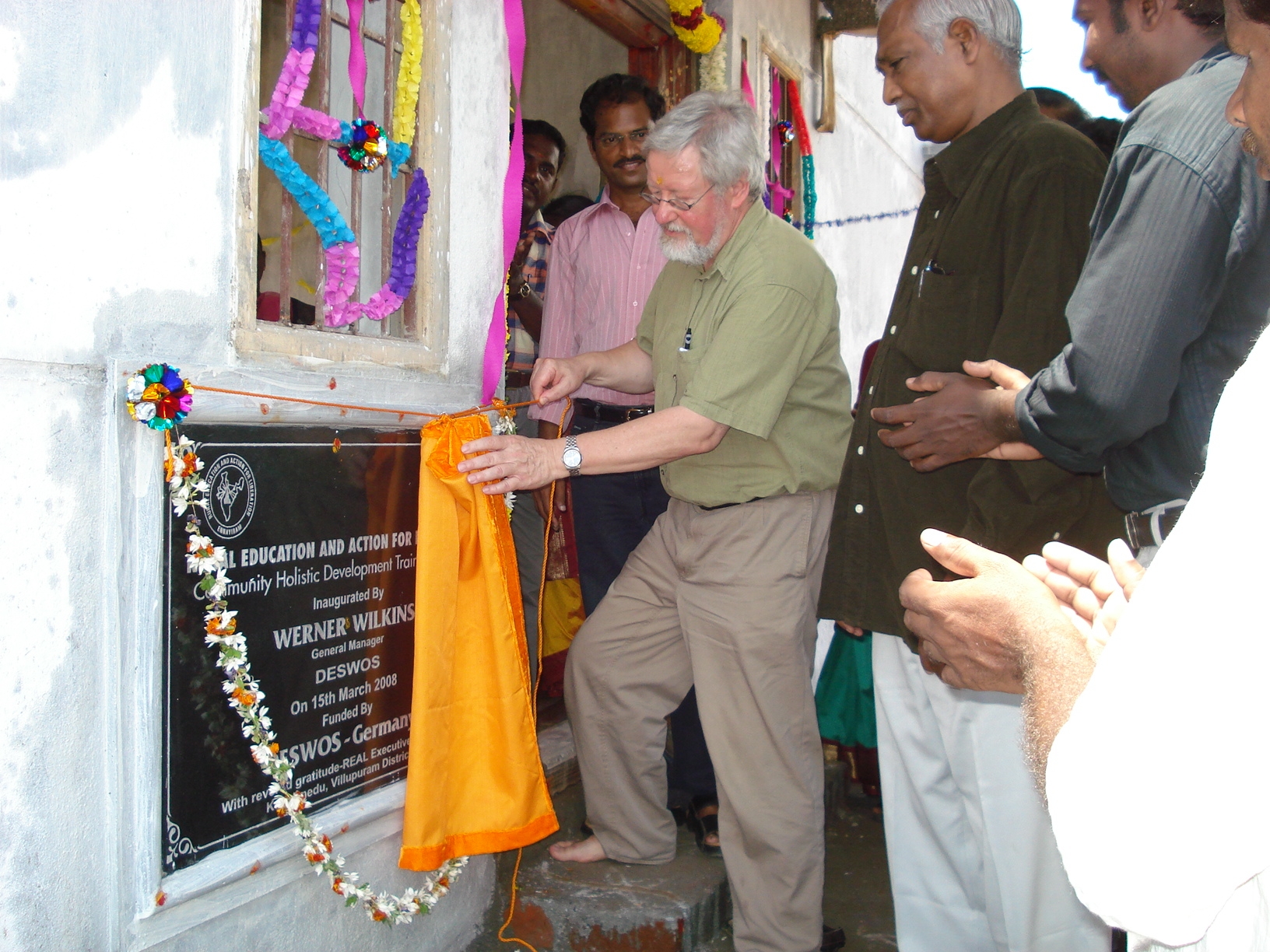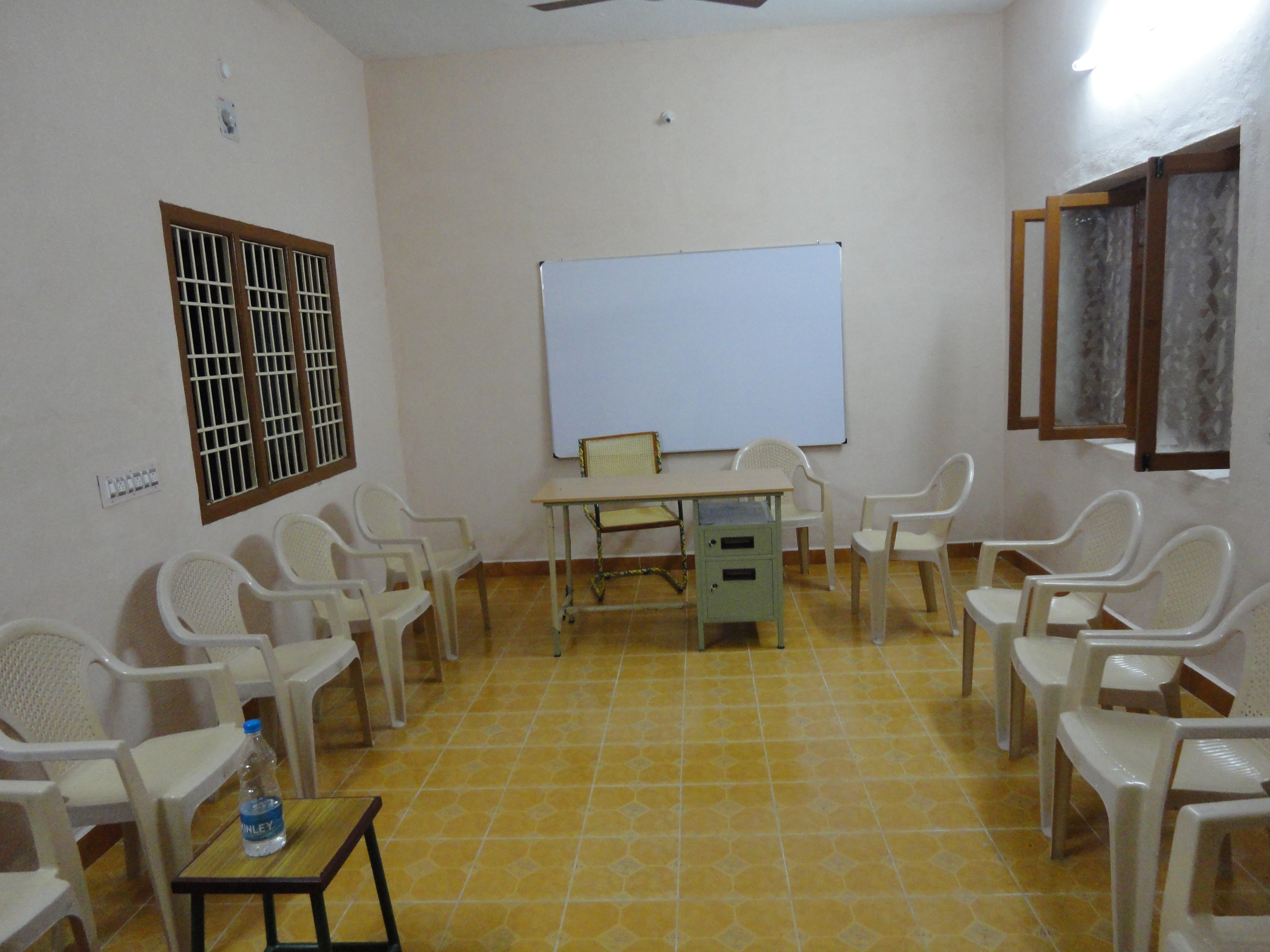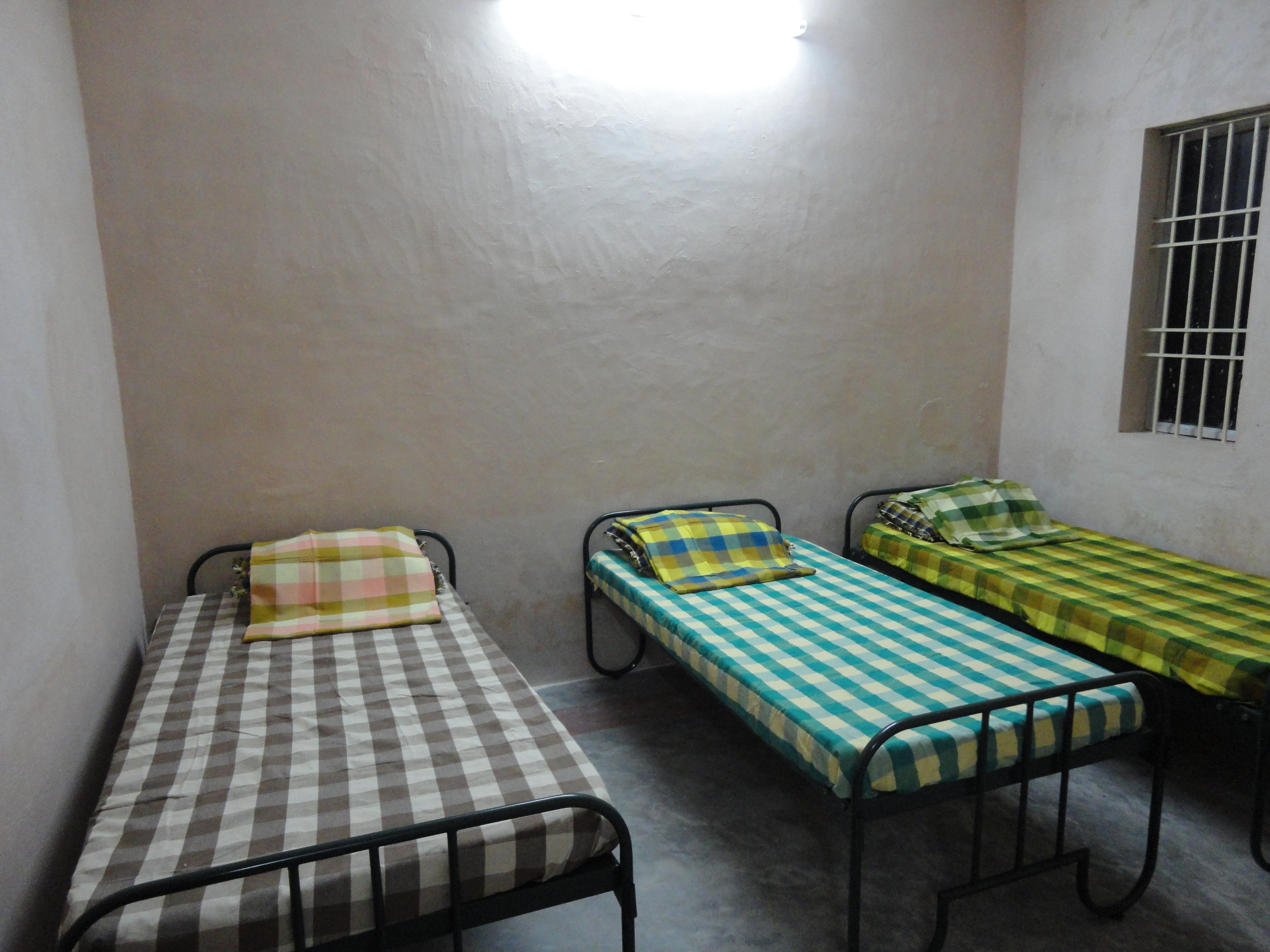 With the support of DESWOS – Germany, REAL constructed the holistic development training centre at Koonimedu region which was inaugurated by Mr.Werner Wilkens, General Manager – DESWOS, Germany in the year 2007.
REAL operates its training centre at Koonimedu, Villupuram District, at a beautiful location along the sea. The centre has both training and lodging facilities. It has 2 halls which can accommodate up to 40 people, and is used for training purposes and meetings. The centre has a sea view and also a lot of land surrounding the building which can make the training more enjoyable for the participants. Audio visual aids like LCD with projector, microphone, and white board are available to use in the training sessions. Lodging facilities with washrooms are provided for people attending the training at the centre.
Bus Route: Stop at Koonimedu Pallivasal.
From Chennai: via the ECR Road, 120 Kms
From Pondicherry: 20 Kms
We offer the following training programmes to the communities in various regions:
Governance Training
Finance Management Training
Vocational Skill Training
Entrepreneurship Training
Strengthening of Women SHGs and Federations
Organizing Camps for Students/Children
To book the training centre to organize programmes, please contact us.